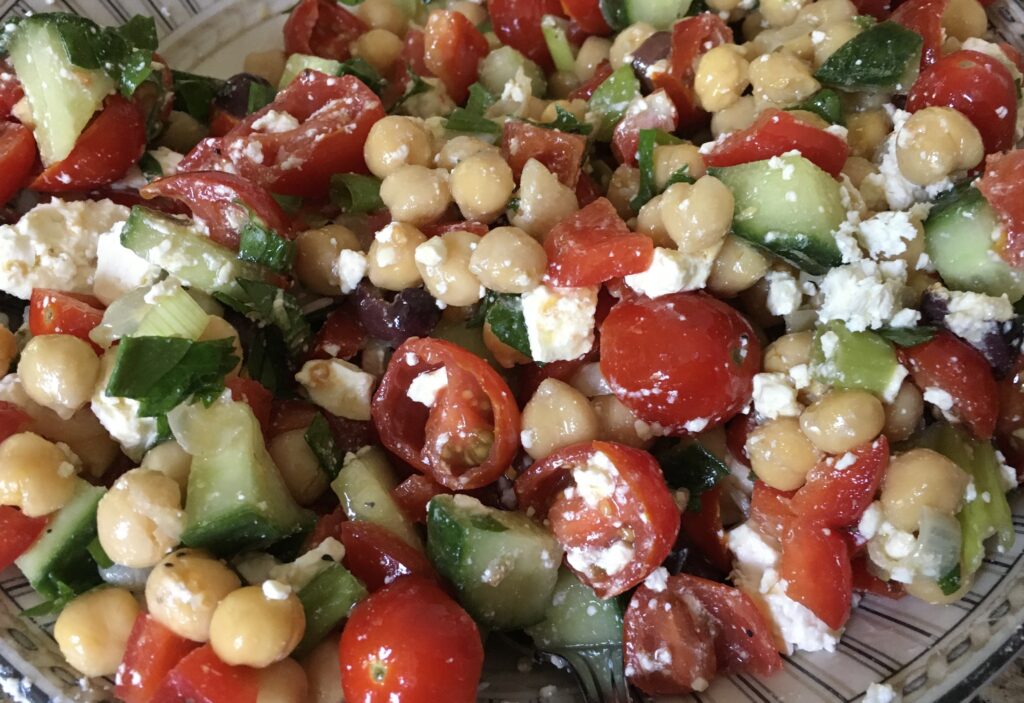 1. In a jar, combine ½ c. extra-virgin olive oil, ¼ c. white-wine vinegar, 1 tbsp. fresh lemon juice, 1 tbsp. chopped fresh parsley, and ¼ tsp. crushed red pepper flakes. Seal jar and shake to combine; season with 1/2 teasp kosher salt and 1/4 teasp freshly ground black pepper.
2. In a large bowl, toss 2 (15-oz.) cans drained, rinsed chickpeas, 1 chopped medium cucumber, 1 chopped red bell pepper, ½ thinly sliced red onion, ½ c. chopped Kalamata olives, and ½ c. crumbled feta; season with salt and black pepper.
3. Pour vinaigrette over salad and toss to combine.