Yield: Makes 12 to 18 depending on your scoop size
Time: 10-12 minutes cooking
---
Expert baker Christina Tosi, of Milk Bar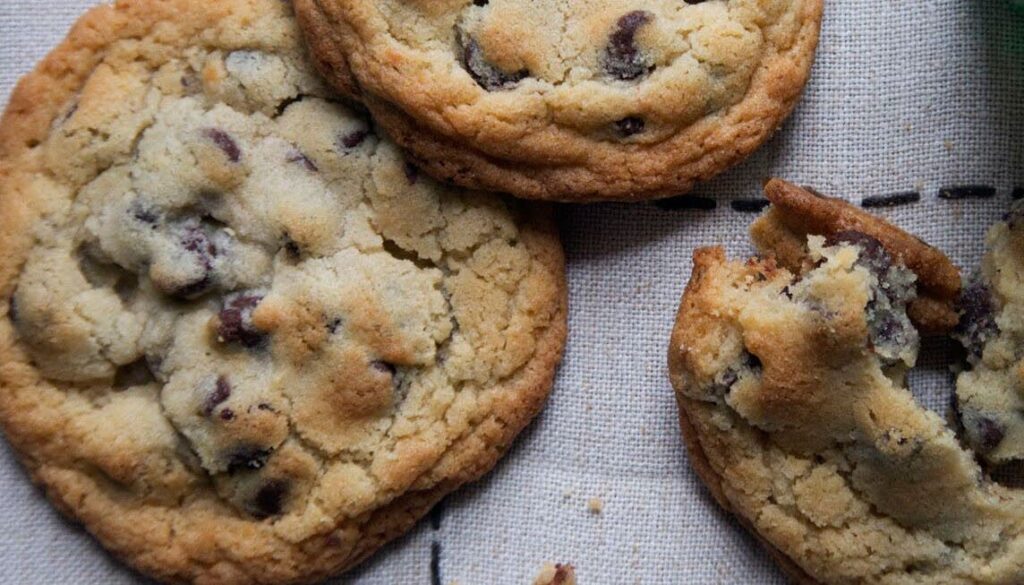 1 cup (2 sticks) unsalted butter, super soft
3/4 cup packed light brown sugar
1/2 cup sugar
1 egg
2 teaspoons vanilla extract
1 3/4 cups flour
2 tablespoons nonfat milk powder
1 1/4 teaspoons salt
1/2 teaspoon baking powder
1/4 teaspoon baking soda
1 12-ounce bag chocolate chips
Directions
Heat the oven to 350°F. Spray your baking sheets.
Mix the wet!
In a large bowl, and using a wooden spoon or sturdy spatula, mix together the butter and sugars, flexing your muscles for about 2 minutes, until they are fully combined. Add the egg and vanilla and stir until combined and fluffy, about 1 minute.
Mix & combine!
In a medium bowl mix the flour, milk powder, salt, baking powder, and baking soda and add to the sugar mixture, mixing until just combined.
(If your dough is exceptionally wet – if it looks really shiny or oily – your butter was likely too hot. Throw the dough in the fridge for a few minutes to firm up before continuing on.)
Stir in the chocolate chips.
Scoop and bake!
Scoop your dough into 2 tablespoons-sized balls and place 2 to 3 inches apart onto your sprayed sheets. Bake the cookies for 10 to 12 minutes, until the edges of the cookies are golden brown. With oven mitts, remove the baking sheets from the oven and cool the cookies completely on the baking sheets. Store in an airtight container for up to a week.