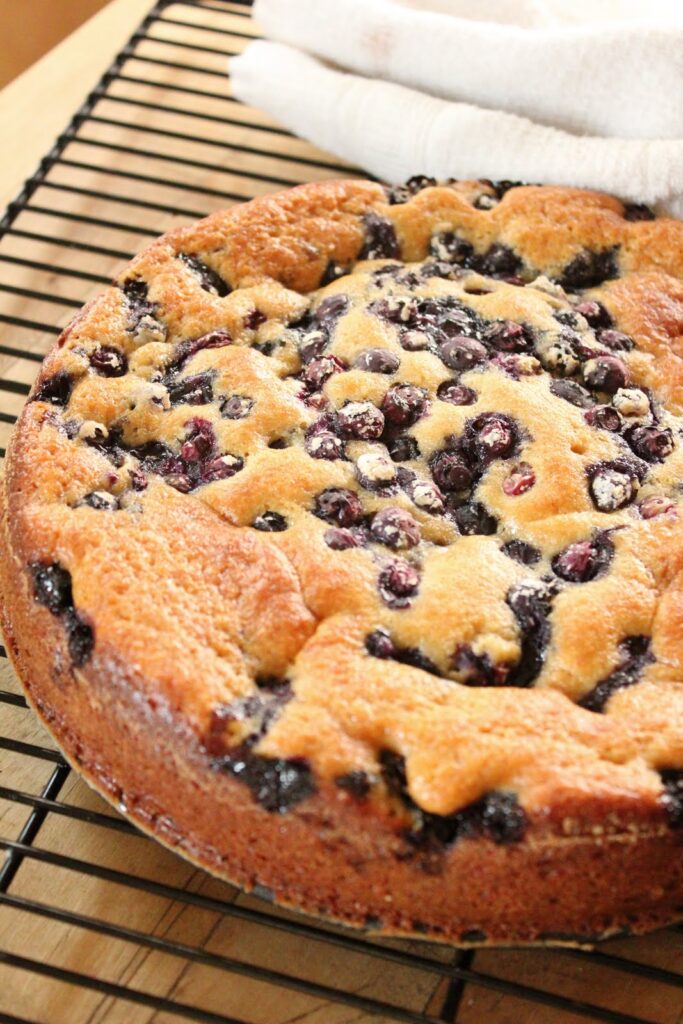 Everyone who makes this cake can't believe how easy it is! The ricotta and sour cream keep the cake moist and the blueberries and lemon zest give it lots of flavor. Even if you're having breakfast for dinner, you still need to have dessert, right?
Ingredients
10 tablespoons (1 1/4 sticks) unsalted butter, at room temperature
1 cup granulated sugar
3 extra-large eggs, at room temperature
1 cup whole-milk ricotta
2 tablespoons sour cream
1 teaspoon pure vanilla extract, such as Nielsen-Massey
1 teaspoon grated lemon zest
1 1/4 cups all-purpose flour
1 tablespoon baking powder
Kosher salt
12 ounces fresh blueberries (1 pint), divided
Sifted confectioners' sugar, for dusting
Directions
Preheat the oven to 350 degrees F. Grease and flour a 9-inch round springform pan, shaking out any excess flour.
Place the butter and granulated sugar in the bowl of an electric mixer fitted with the paddle attachment and beat on medium speed for 3 minutes, until light and fluffy, scraping down the sides of the bowl as needed. With the mixer on low, add the eggs one at time, mixing until combined. Add the ricotta, sour cream, vanilla, and lemon zest and mix well. (The batter will look curdled.)
In a small bowl, stir together the flour, baking powder, and 1 teaspoon salt. With the mixer on low, slowly add the dry ingredients to the batter, mixing just until incorporated. With a rubber spatula, fold 8 ounces of the blueberries into the batter. Transfer the batter to the prepared springform pan and smooth the top. Scatter the remaining 4 ounces of blueberries on the cake, pressing them lightly.
Bake for 45 to 55 minutes, until a toothpick inserted in the center comes out clean. Transfer to a wire rack and allow to cool for 15 minutes. When ready to serve, remove the sides of the pan and lightly dust the top with the confectioners' sugar. Serve warm or at room temperature.