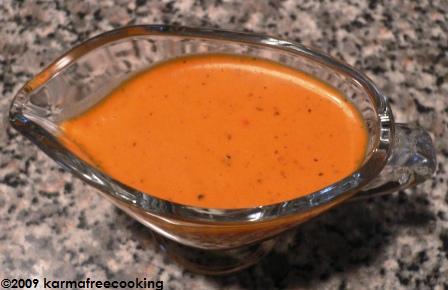 For the Roasted Red Pepper Dressing:
2 large roasted, peeled and seeded red bell peppers (if using jarred, drain well)
2 cloves garlic, smashed
1 teaspoon honey
¼ cup balsamic vinegar
1/3 cup olive oil
Salt and pepper, to taste
For the Salad:
2 hearts of romaine, chopped
2 cups chopped green cabbage
1 red onion, diced
2 cups halved cherry tomatoes
1 cup halved green olives
One 8-ounce ball of mozzarella, diced
One 15-ounce can chickpeas, rinsed
Yield
Serves: 4 to 6
Preparation
For the dressing, blend the ingredients in a high-speed blender until smooth.
For the salad, combine the ingredients in a large salad bowl. Drizzle with the dressing and serve.